UniPol Production Processes >
Vacuum Casting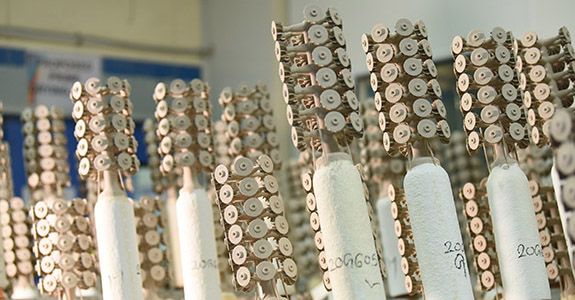 UniPol manufactures & supplies high quality precision investment castings in a wide range of superalloys for automotive and aerospace applications. Typical products are stationary and rotating nozzle/blades, heat Shields and swirlers, used in the hot section of aircraft and IGT engines, large turbine wheels and structural/static components up to 4Kg in component weight. We also offer post casting services including as Hot Isostatic Pressing (HIP), Heat Treatment and Machining.
Our customers include leading companies in the automotive and aerospace market segment.
We have 3 manufacturing facilities worldwide, all are IATF 16949, ISO 9001, ISO 14001, AS 9100 and VDA 6.3 certified.
Our worldwide reputation in product quality, reliability, trust and performance has been gained by applying the highest level of process control and continuous improvements. UniPol utilizes the best of manufacturing technologies and technical expertise to cast hot end turbocharger wheels in all our production processes.
Vacuum induction melting (VIM) utilizes electromagnetic induction coil, to melt Alloy within a vacuum chamber. The UniPol melting process is designed to melt the alloy, pour and solidify the cast alloy as quickly as possible under vacuum environment resulting in minimal change in the master heat chemistry, chemical interaction with refractory ceramics or oxidization.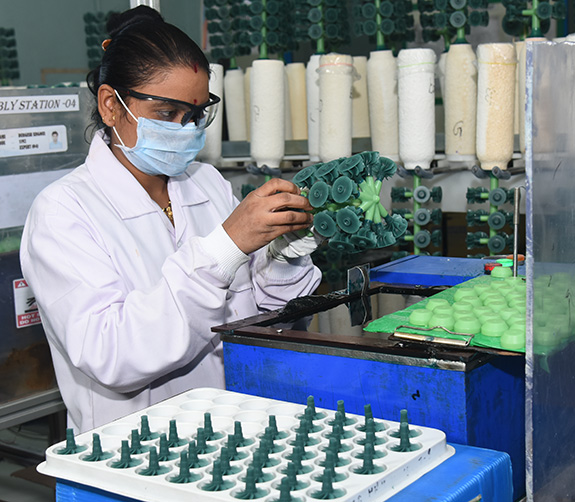 Our Key Points
Wax and plastic 3D printing technology
Rapid manufacturing - Machined, 3D printed prototype capability and soft/manual tooling
Select process automation
Six sigma methodologies and continuous improvement processes
Full range of measurement equipment
Contactless GOM scanning
Simulation modelling using Procast
Semi-automatic NDT line

Our Capacity:
4 casting line at India plant can produce 8 Mn parts
4 casting line at China plant can produce 8 Mn parts
2 casting line at Mexico plant can produce 4 Mn parts
Total production capacity 20 Mn Parts

Our Capability:
Part Size: Φ30~130mm
Part weight: 31~4000gm
DMC & DMX Ink printing & laser marking
CNC surface grinding & turning
CNC vertical milling machining
In- house Heat treatment

Advantage of the UniPol vacuum investment casting:
Near net shape casing
High precision achieving Tight Tolerances
Minimal metal interactions
Flexible batch size
Competitive Manufacturing Cost
Meeting customer expectations.